3.11.11
Eating food. It's my passion. I can't remember birthdays or perhaps what I did yesterday, but give me a good meal and I can remember every single detail about the taste, smell, texture, layout, and how it made me feel. I get extra overdramatic—especially with my arms like I'm orchestrating the New York Philharmonics or something.
So when I landed in Vegas for WPPI, my mom knew how to make my day. Nothing says "I Love You" quite like a chocolate-fudge covered layered cake with sprinkles along with this saying: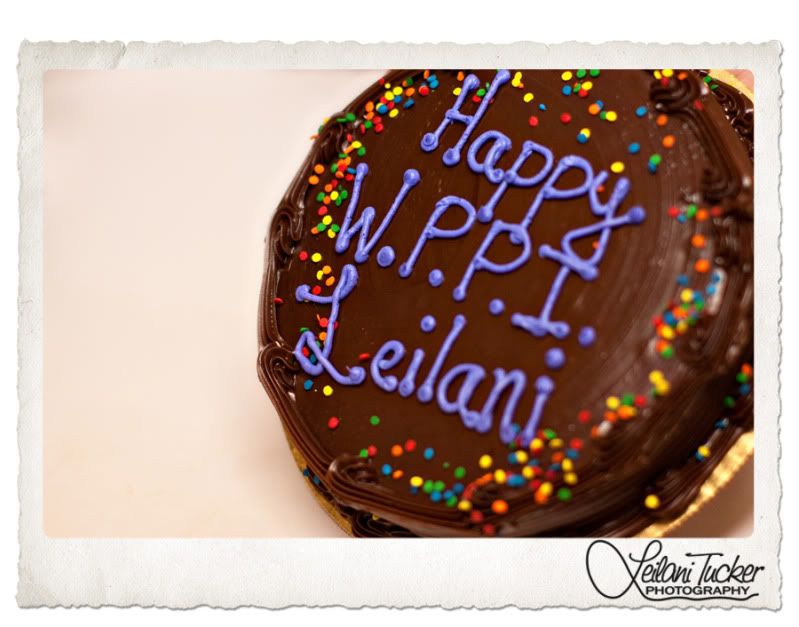 Gotta love Moms and I love mine so much. I'm so thankful she got my favorite cake for me to enjoy. Let's just say I enjoyed this cake so much I had to indulge in another. I'll admit I was pretty proud of myself for having the ability to eat two entire cakes. What can I say, I have a gift! ;)
Happy Friday!