3.28.11
Saturday was an entirely different day altogether. A day I will forever remember because I just couldn't say no.
After a day of shopping and eating, we decided to make a pit stop at our local farm supply store. Why is beyond me but this leads me to introduce you to our new members: Duck Duck (the yellow one) and Goose (the black one).
These are the impulse buys I mentioned on facebook. Duck impulse buys. In all my years I've purchased some pretty random stuff; however, I never thought we would purchase ducks. Their cute little chirps, their adorable waddles, and the way they look at you saying, "take me home" .....now how could we say no.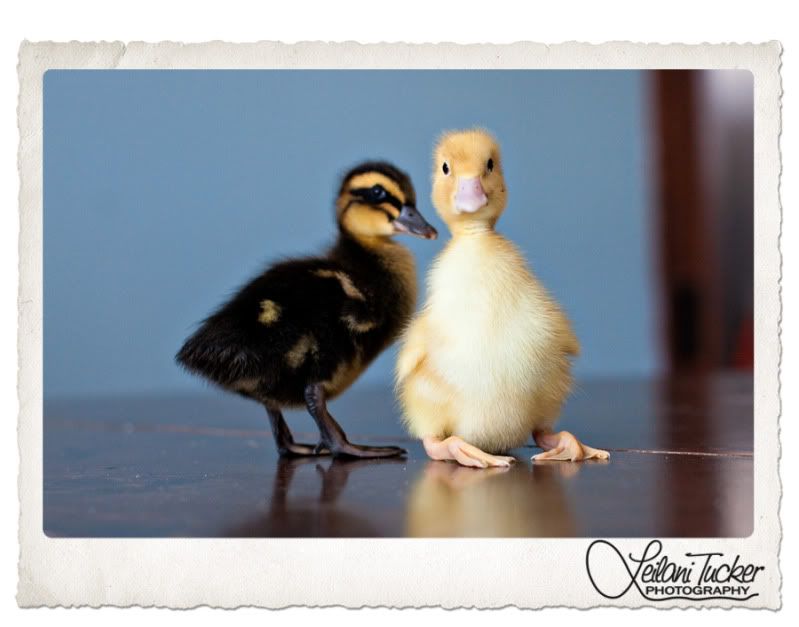 Look at Goose being all diva in front of the camera.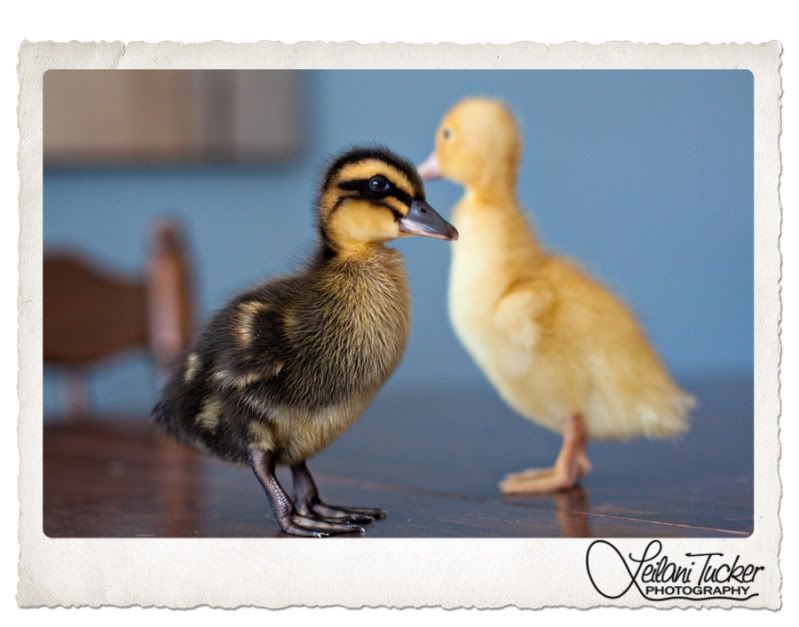 I just LOVE Duck Duck's face in this picture. He's probably thinking, "Whhhaaaattt!"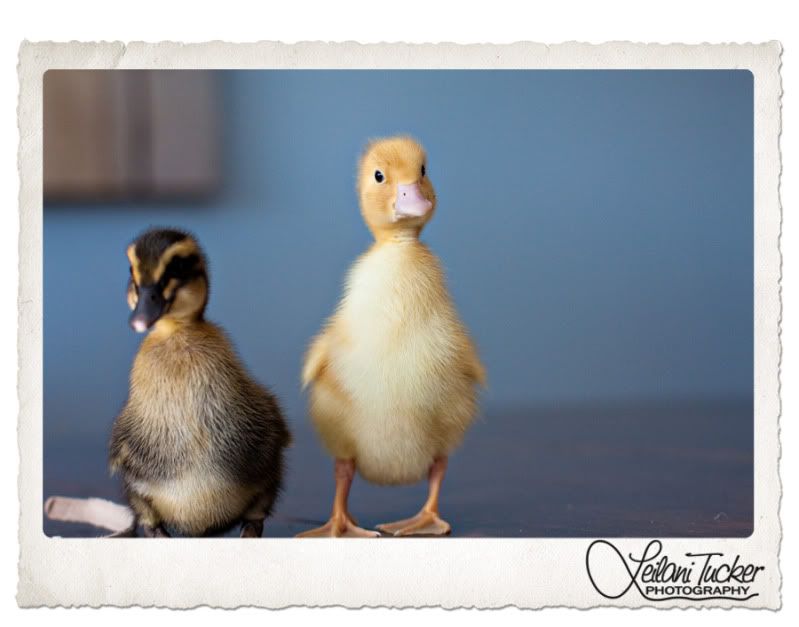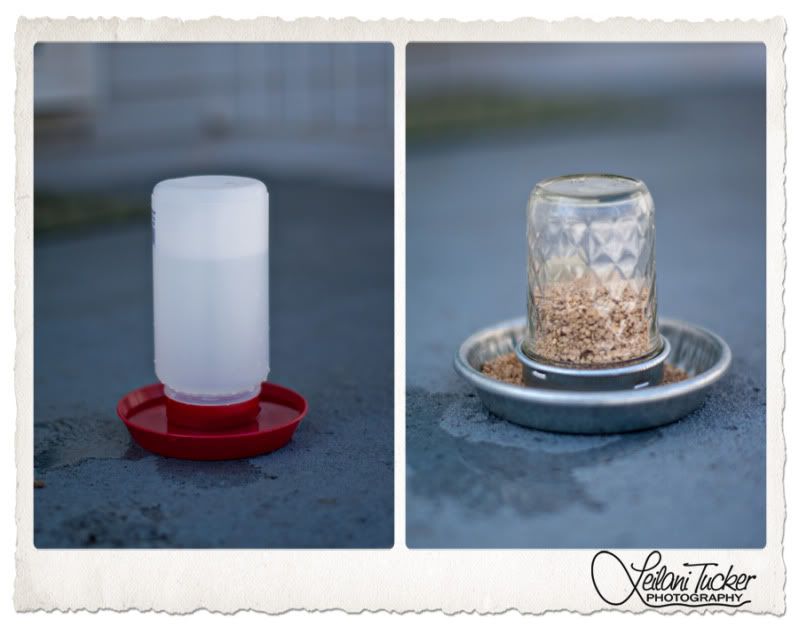 Duck Duck is the older, wiser, and protective duck.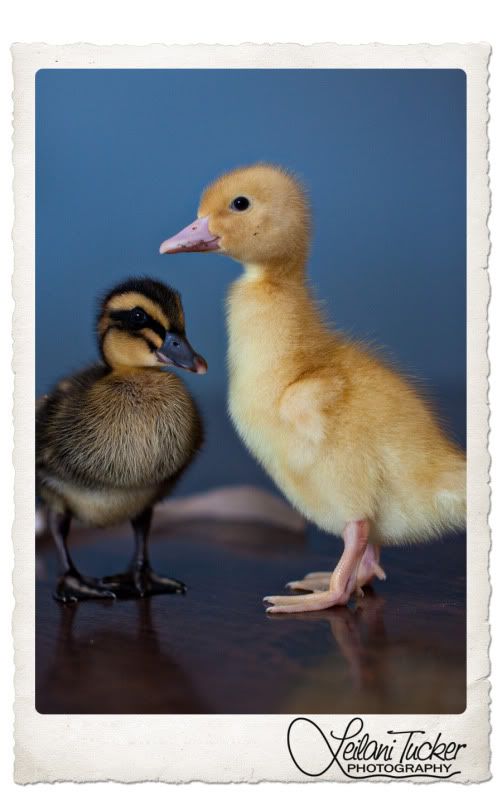 I will leave you with my favorite pic of the day :)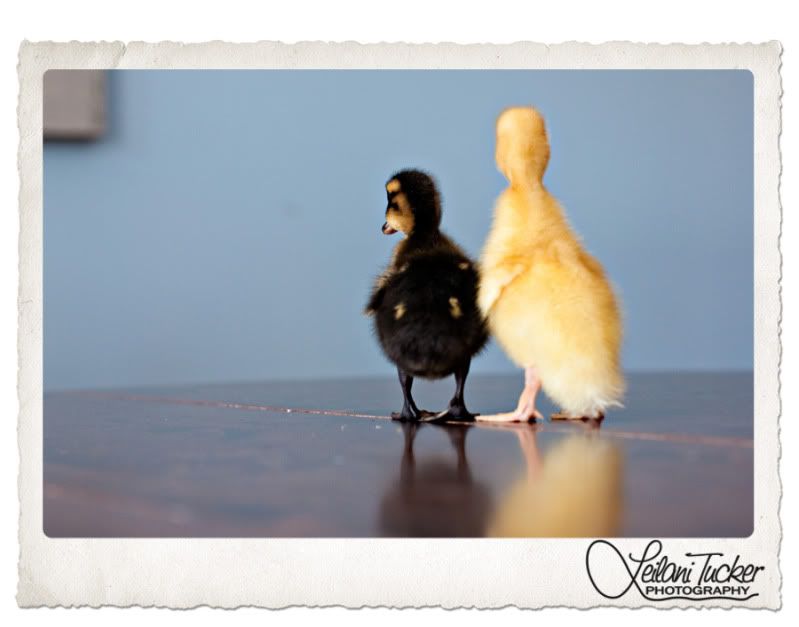 Luckily our intentions are clear and we purchased them as a gift for Todd's parents. They have several private ponds which will make Duck Duck and Goose the happiest ducks in the world. Until then, they are just hanging out soaking up their time in front of the camera :)
.