4.14.10
Yes!! Every year I look forward to this time. The time when we go camping out in B.F.E. with no electricity or running water for days just to go mushrooming. The time when everyone is tight lipped about their mushroom spots. A time when countless hours are spent in the woods only to find a handful of morels.
I can't even begin to tell you the stories of all the blood, sweat, and tears that will be shed during the next month and a half. I consider myself a novice mushrooming hunter. Todd is the master and without him I would probably be still roaming the woods from last year. I am the type to purchase any and all kinds of mushroom books and I could tell you almost everything about them, but finding them is way more difficult than it seems.
I'm leaving you with a glimpse of what is to come. Seriously...I love taking pictures of mushrooms. These are some pictures of last year findings. I can't wait to see what kind of mess we find this year.
Enjoy these tasty pictures!!
~Leilani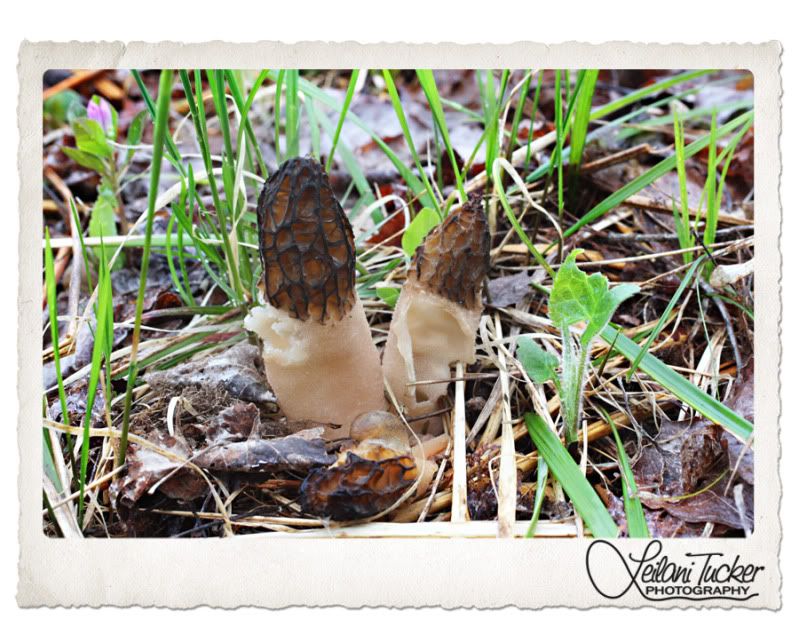 This is a mushroomer's nightmare!! Thankfully this was after we picked them.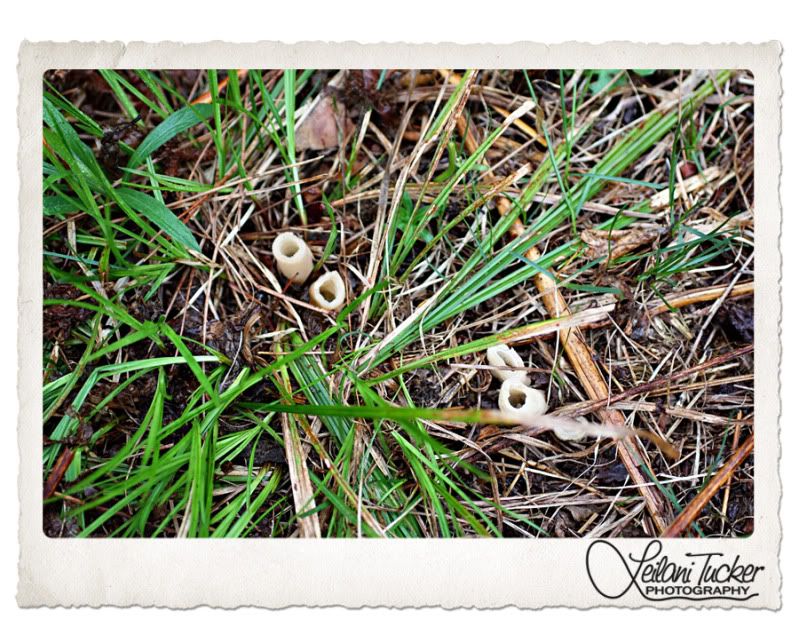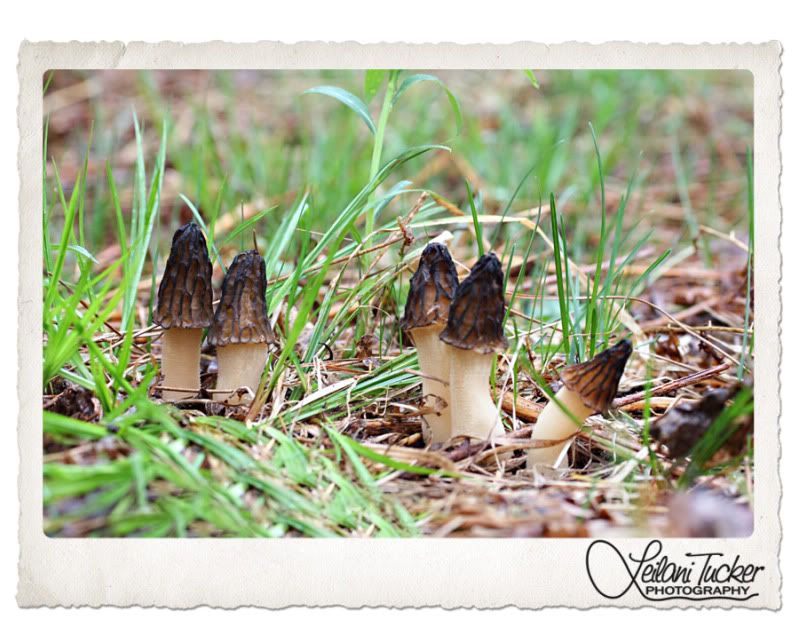 I love this picture!! My question to you is....how many mushrooms do you see in the picture?? Look carefully...