4.21.10
So it goes like this: Todd and I were in the backyard just messing around and he looked down and there he was....it was like he was just waiting for us. I picked up Mr. Turtle and ran for my camera because I really wanted to remember this moment.
He was a little camera shy and on a mission. I could not believe how fast his little legs could carry him. Without interrupting his life too much, I managed to snap a few shot of his adventure. No matter which direction I put him...he always headed towards the water. It must have been his natural instincts or something....maybe his third eye, or sixth sense or Mr. Turtle was probably a female and her woman's intuition was kicking in. Whatever the case may be...Mr. Turtle would soon find his way home. So without further adieu....here's my narrative of Mr. Turtle's adventure.
So the story begins with my hands protecting his royal turtleness....
After much deliberation, we both decided he had to be a big Mr. Turtle and discover what the world holds for him.....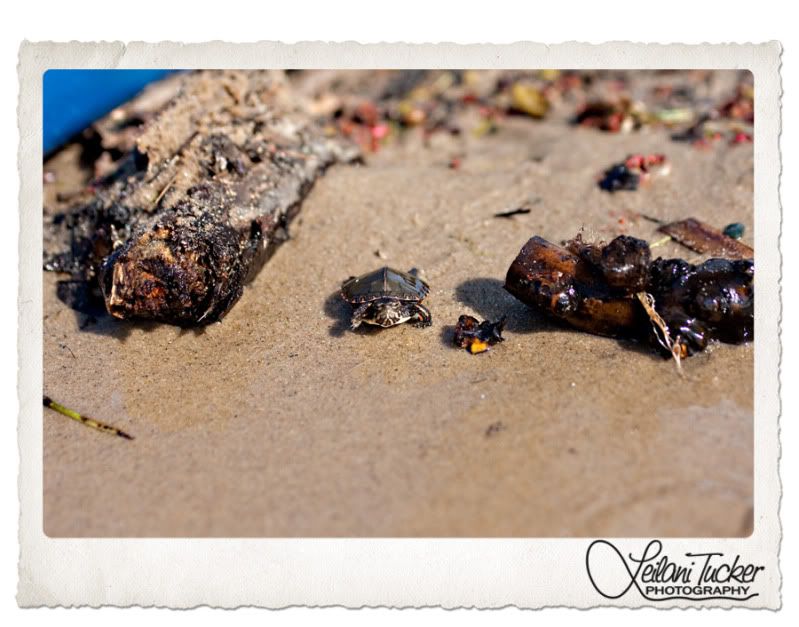 Mr. Turtle prepares for his big adventure by taking a deep breath....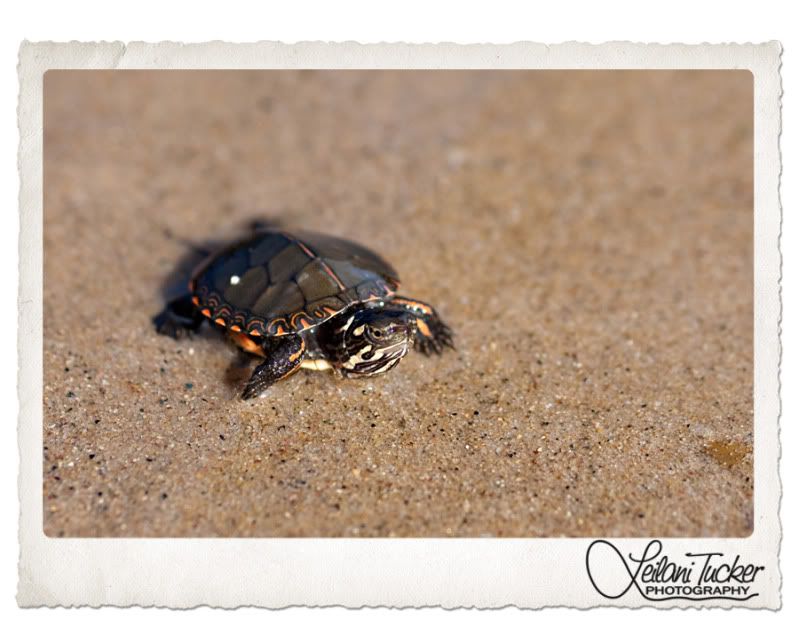 As he faces the torrential tidal waves, Mr. Turtle soon discovers how cold the water is....but regardless of the water temperature, he still has a mission.
With every ounce of his determination, will Mr. Turtle take the plunge that will set him apart from all the other turtles????
Victory is his!! Goodbye Mr. Turtle.....you will be missed!! Good luck with all your endeavors!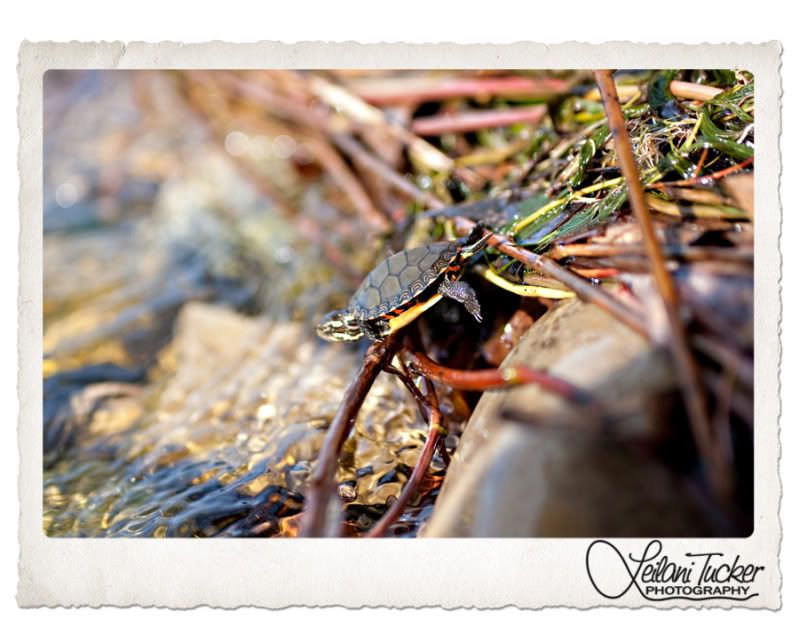 Hope you enjoyed the remarkable adventure of
Homeward Bound: The Story of Mr. Turtle
. FYI--it made New York's Best Seller List and rated two thumbs up by Roger Ebert ;)
Have a great Wednesday!
~Leilani