2.13.10
Today marks an incredible time in my Grandma Montoya's life. Today she turns 81 and is just as beautiful as I remember her. Today we talked about all the little things in life. It ranged from the difference in weather, new stop signs that were put up last week, the health of the rest of the family, and of course my dog and cats.
When I say the little things, I don't mean them as something with little influence--it's quite the opposite really. To me, some of the littlest things in life really makes life worth living to the fullest and they are the things that really matter the most.
Grandma, I love you so much and I wish I could be in sunny California to share your day with you.
HAPPY BIRTHDAY!!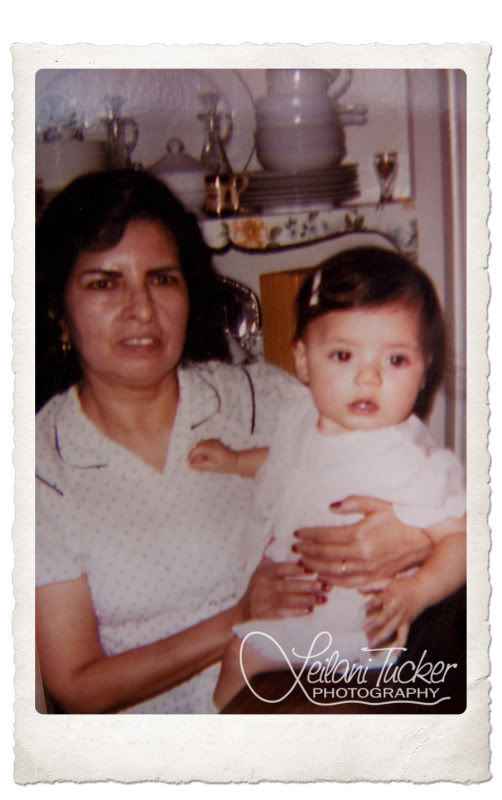 I actually received this photograph in the mail today form my Aunt Dora. What perfect timing! I was approximately a year old in this picture and my Grandma still looks that beautiful.
~Leilani